Lili la Scala is one of the UK's top female cabaret comperes, much in demand for her quirky vintage style and nightingale voice, able to whip the crowd into a frenzy whilst keeping them hanging on her every word or note. From classical training, through street performing to burlesque, Lili's exceptional journey has made her the versatile performer she is today. As well as hosting shows, Lili is well known for her love of vintage songs and has several successful solo shows under her belt: 'War Notes' which enjoyed international success and also the award-winning & internationally acclaimed 'Songs to Make You Smile'. Her own variety shows, 'Another F*cking Variety Show' and 'The Gilded Lili Variety Revue' have received rave reviews and have had their stages graced by some of the world's top variety and burlesque artists. When she's not telling audiences what to do, Lili enjoys sphynx cats, high heels and hoarding vintage clothing and music.
Lili La Scala: The Songbird of Trafalgar Square
What was your first experience of Burlesque or Cabaret and what convinced you to start yourself?

I first experienced cabaret back in 2006, I saw La Clique at the Edinburgh Fringe. I was a street performer at the time, a busking opera singer, and many of the acts in La Clique were street performers too. The jump from street to stage came on the suggestion of a friend who ran a burlesque night and wanted something different. He persuaded me to combine opera and striptease, which was a a fabulous suggestion as, at the time, there wasn't anyone else doing that sort of thing.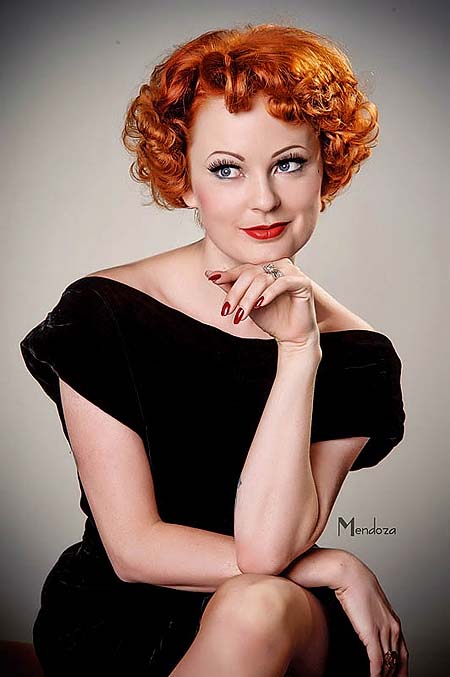 Lili's exceptional journey has made her the versatile performer she is today
Tell us a little about your favourite experiences so far
The travelling has been amazing, I've seen some fabulous places and done shows at really great festivals. I particularly love the Adelaide Fringe as it is always a marvellous month of shows with great audiences and dear friends.
"A friend suggested I combine Opera and Striptease, which was a fabulous suggestion!"
Who or what are the influences/inspirations behind your performances?

I tend to take inspiration from music rather than people. Although I have retired my burlesque routines now, I used to find an aria that I loved and then build an act around it. Now, I do one woman shows of vintage songs, the shows create themselves depending on the music that I unearth. Costume-wise, I love old movies, so sometimes I'll see a costume in a movie and take inspiration from that. My most recent costume was originally based on the Milady de Winter from The Three Musketeers meets old carnival.
Lili takes her inspiration from operatic arias and old movies

Have you ever had any stage nightmares?

Radio mics always give me nightmares. It's always a problem when techs forget to turn them on, or the frequency hasn't been checked or the battery dies. It's always a tense time until I know it's working.
"Radio Mics always give me nightmares"
Where do you see yourself in the future?

Hosting shows of mine own and for others, creating one-woman vintage song shows, producing other performers solo shows and bringing up a baby whilst maintaining my current level of glam!!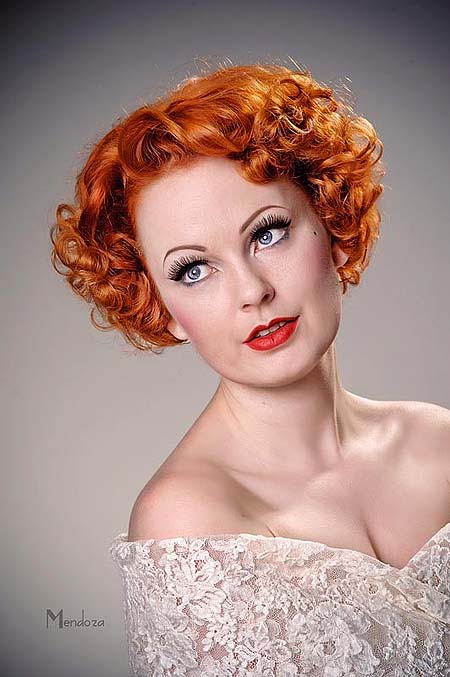 "ravishing retro glamour" The Telegraph
Tell me something no-one would suspect about you...
I'm really, really good at decorating. When I was younger and not getting on with singing I actually considered being a decorator! Can you imagine?
"When I was younger... I actually considered being a decorator!"
Any words of advice for newcomers to the Burlesque and Cabaret scene?
It's a dance not a race, a marathon not a sprint. Take your time, perfect your art. Be meticulous. Don't steal ideas, borrow inspiration. Get off your fucking arse and work hard.
"It's a dance, not a race... Get off your fucking arse and work hard."